The Kottakkavu Church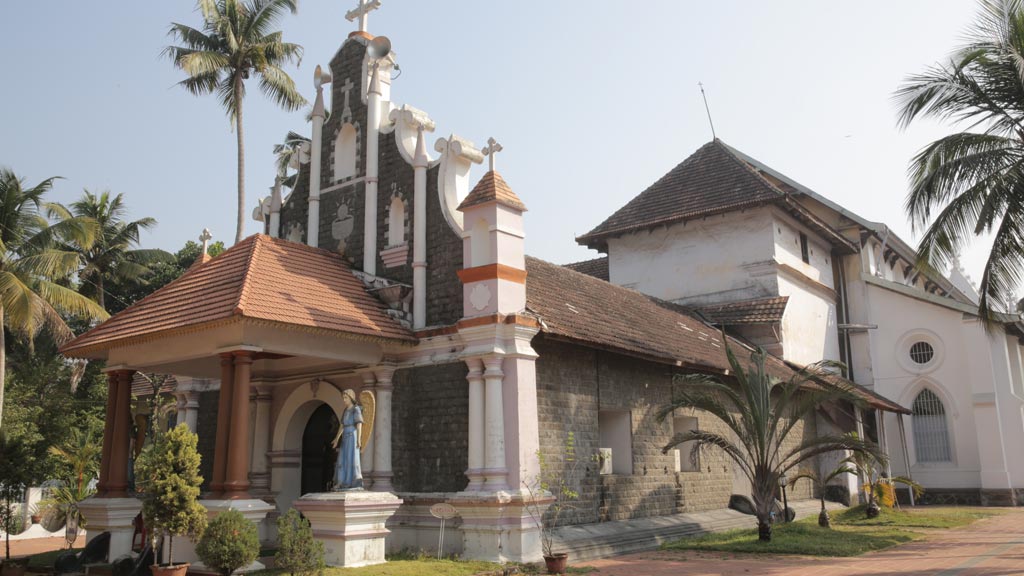 A major pilgrim centre in Ernakulam district, the Kottakkavu Church is one among the eight churches founded by St Thomas in 52 CE. The small chapel in front of the church preserves an ancient Persian Cross, engraved on granite stone and is believed to have been sculpted by Mar Sabore or Mar Prothe around 880 CE. St Thomas, during his apostolic mission, had founded Christian communities here, and is believed to have erected a wooden cross at the place of the old chapel. It remained standing until 18th century but was destroyed during the siege of Tipu Sultan.  The church was rebuilt and blessed in August 2002.

The giant elephantine wall (Aanavathil in Malayalam) on the western side of the church and the pond, in which the Apostle baptised the community, are still preserved. An early account states that the church donated two acres of land for the setting up of the Paravur market. It was the place where Cross stood from the ancient days that was converted to the market place. People from different walks of life and different diasporas visit this church and feel its spiritual power.