Kodunagallur Bhagavathy Temple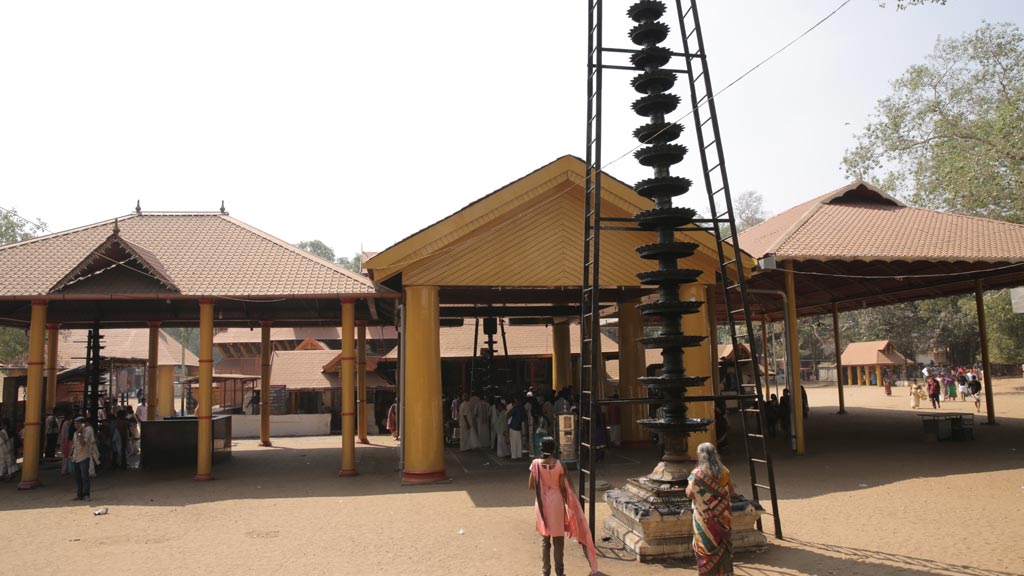 Kodungallur Bhagavathy Temple, also known as Kurumbakavu Bhagavathy Temple is a major shrine of Goddess Kali in Ernakulam district. Located 1.5 kms southeast of Kodungallur bus stand, this temple is renowned as one of the Shaktipeedhams [powerful seats] of the Goddess in Kerala. It is believed that the magnificent power of the temple is conceived in the five Chakras consecrated by Adi Shankaracharya. The devotees believe that the rituals are conducted under the instructions of the Goddess.

The temple is considered the second abode of Kannaki, an incarnation of Goddess Kali. It is supposed that the idol of Kannaki was discovered 1800 years back, by the Chera king, Cheran Chenkottuvan. The temple, situated in 10 acres of land, is built in typical Kerala architectural style and features many secret paths and chambers.  

The temple enjoys an important place in the itinerary of devotees visiting Kerala, especially on Tuesdays, Fridays and during the Sabarimala season. Bharani utsavam or Kaavutheendal which starts on the Bharani asterism in the Malayalam month of Meenam [March-April] is the most famous festival celebrated at the temple. In olden times, the customary practice of animal sacrifices was part of the festival but later it was prohibited. But the devotees still sing lewd songs and drink liquor as they go from their village to the temple as part of an ancient, quaint and almost forgotten ceremony.