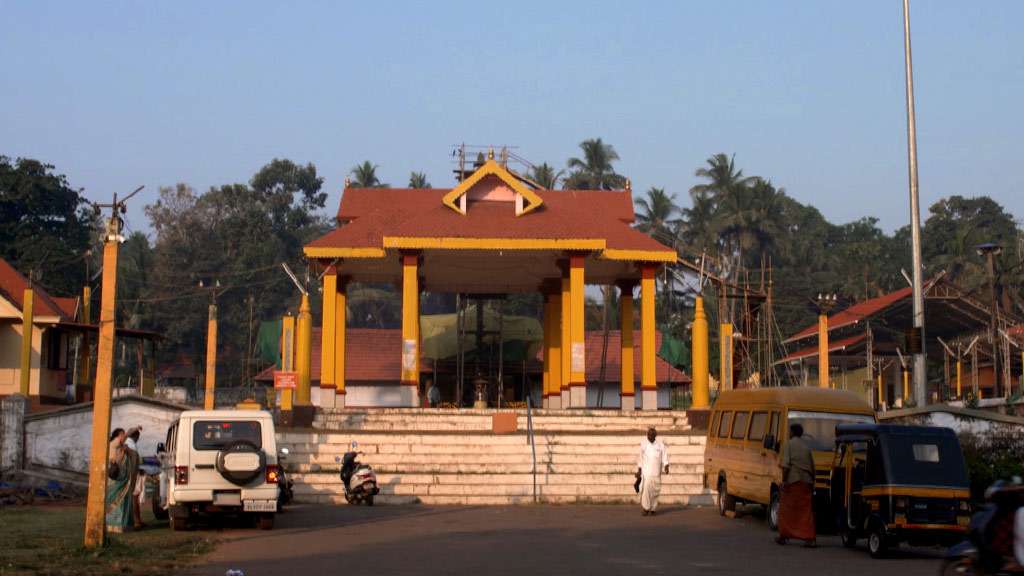 Sree Jagannath Temple, Thalassery
Consecrated by the great renaissance leader, Sree Narayana Guru in 1908 CE, the Jagannath Temple is a landmark in Thalassery's history of social reformation and change. Resembling the Jagannatha temple in Puri, this place of worship was open to people of all castes from the 1920s. The main deity of the temple is Lord Siva.
Some of the attractions of the temple are its unique wood carvings on the ceiling and a statue in the middle of a pond.  In 1927 CE, the first statue of Sree Narayana Guru, built in Italy, was installed in the temple premises. A museum dedicated to the works of Sree Narayana Guru is also present in the temple complex.
Temple Timings: 04.30 am to 12.30 pm
                             05.00 pm to 08.00 pm