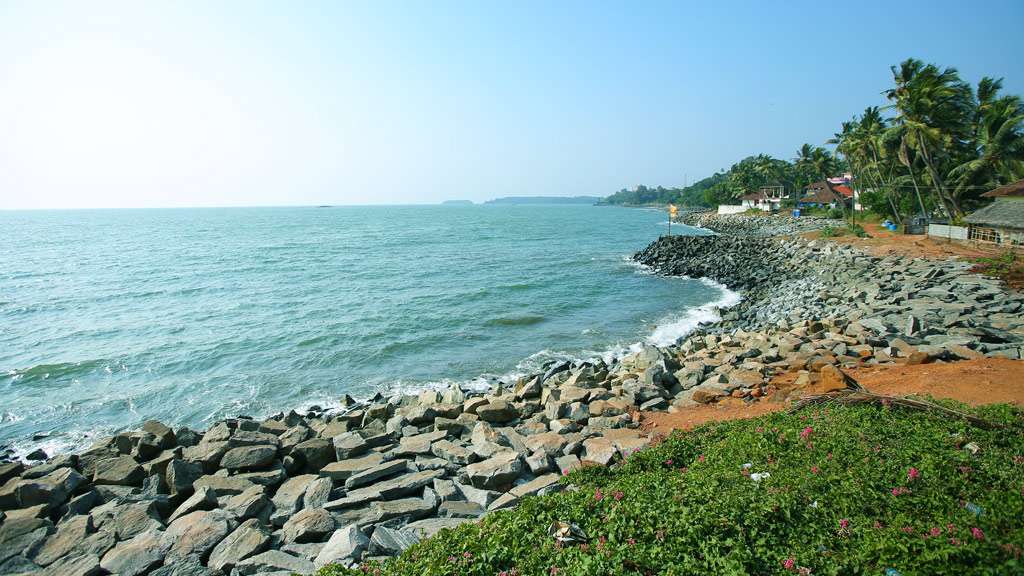 A view of the Arabian Sea from Overburys Folly
Named after its builder, E. N. Overbury, who served as a local judge in Thalassery court, this seaside park built on a hill, offers an excellent view of the Arabian sea. Overbury wanted to create a picnic spot on the cliff. Though he started the construction in 1879 CE, he could not complete it. Hence the name, Overbury's Folly.
Situated near Thalassery Municipal Stadium, this park is a popular hangout for locals and tourists alike. The seaside park is a perfect spot to be in during evenings when the sun touches the horizon. The watchtower and the coffee shop are the other attractions in the park.
Visiting Hours: 9.00 am to 6.00 pm