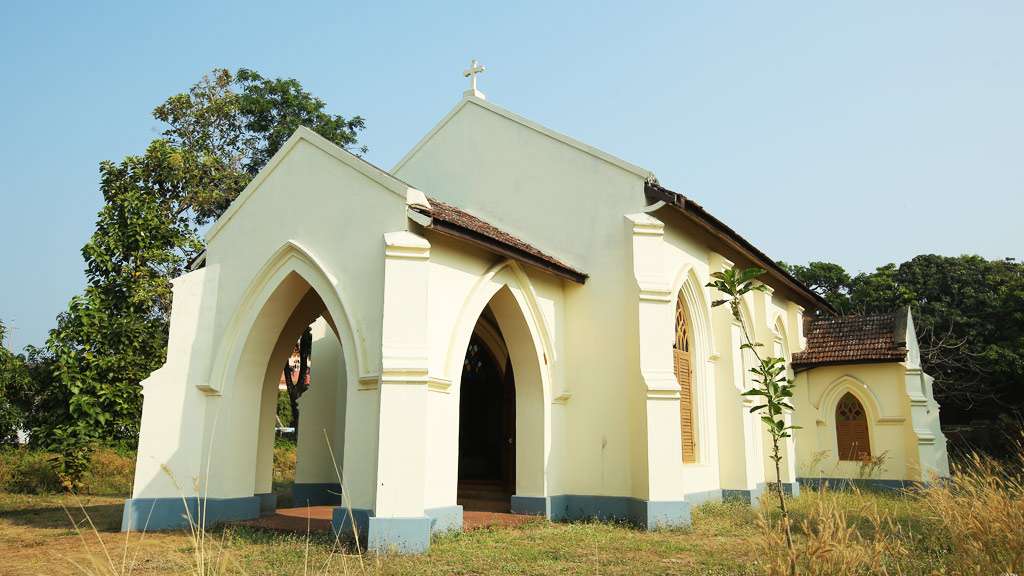 St John's Anglican Church
St John's Anglican Church, also known as English Church, was built in 1869 CE using an endowment from Sir Edward Brennan, a Master Attendant at Thalassery Port. The British philanthropist reached Thalassery after a shipwreck and bequeathed all his savings to a Poor Fund much before his death in 1859 CE. 
The church is a fine specimen of Gothic Revival and Anglican architectural styles. Brennan and many other officials of the East India Company were buried in the church cemetery. The epitaph of Edward Brennan reads "The sterling upright Englishman". The church was given a facelift in 2009 by the State Archaeology and Tourism Departments. 
Service Timings – Alternate Sundays, 9.00 am to 10.30 am