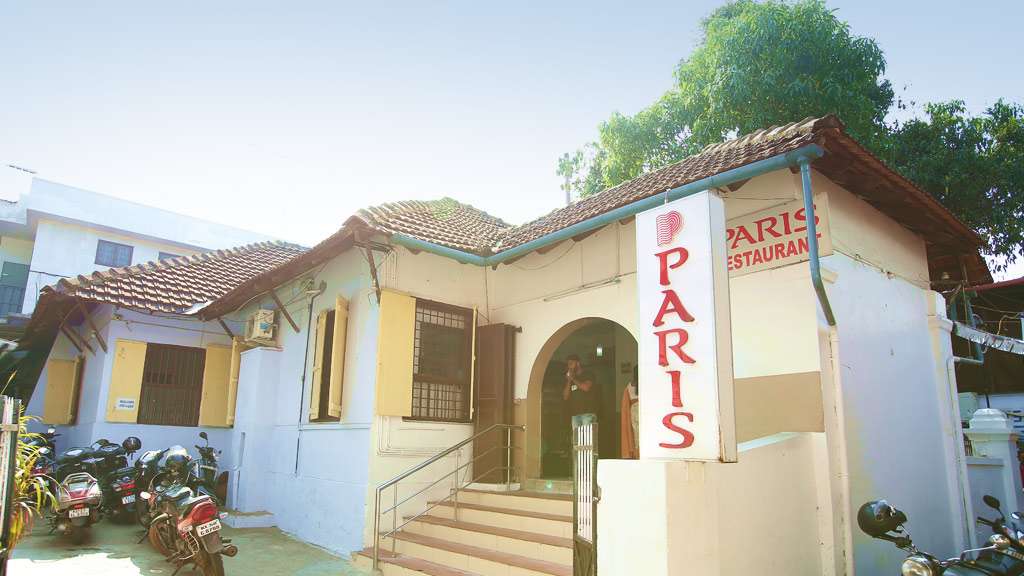 Thalassery's Paris Restaurant
The story of Thalassery biryani started here in 1942 CE, when Paris Restaurant was founded by the late M. K. Mohammed Haji. He created Dum Biryani in his own way using special Biriyani masala which has a unique flavour.
Even after long 78 years of continuous service, their heritage and vintage charm remain strong as they maintain the hotel, its façade and premises. Initially, the hotel building functioned in a rented space, once home to a member of Arakkal royal family. It was later purchased. The old almirahs and glass jars are still preserved. Thalassery's Paris Restaurant symbolizes a tradition, a tradition of love, the dedication of a generation of employees who wholeheartedly work for its wellbeing.