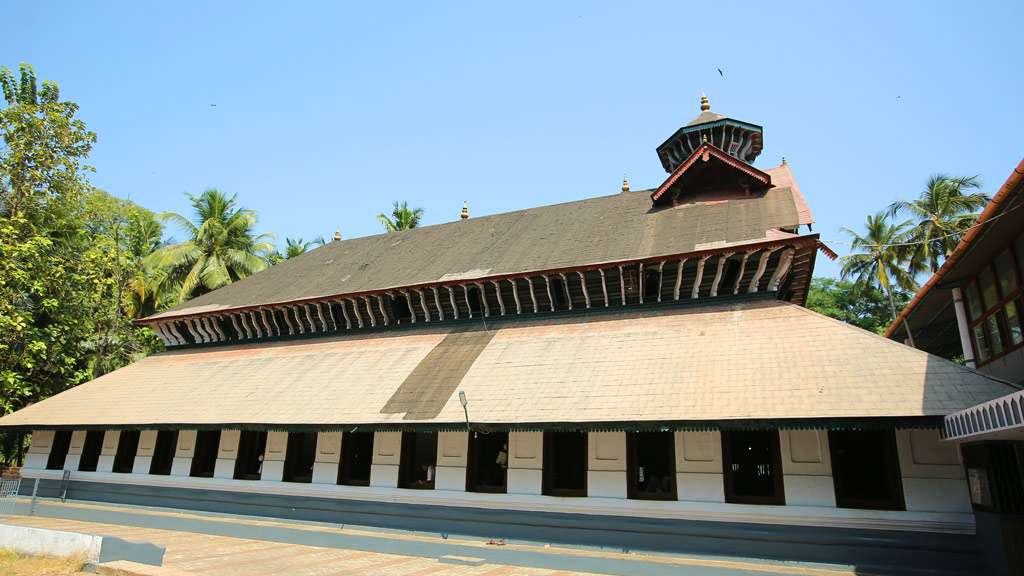 Odathil Mosque, Thalassery
The 200-year-old Odathil Mosque, known as Odathil Palli, is a magnificent monument that reflects the heritage of Thalassery town. It was built by Moosa Kakka of Keyi family in 1806 CE.  The land for the mosque, obtained from Dutch East India Company, used to be cultivated for growing sugarcane and was known as "Karimbin Odam". Karimbu in Malayalam means "sugarcane" and Odam is Dutch for "garden". Hence the name.
Odathil mosque is noted for its distinctive architectural style, which is similar to the architectural styles followed in Kerala temples during that time. The three-storeyed mosque is famous for its copper plate roofing, abundant use of teak wood, countless windows and golden thazhikakudam [finials]. The graveyard of the mosque is used to bury members of the Keyi family only. The mosque is located near the old bus stand at Thalassery in Kannur.