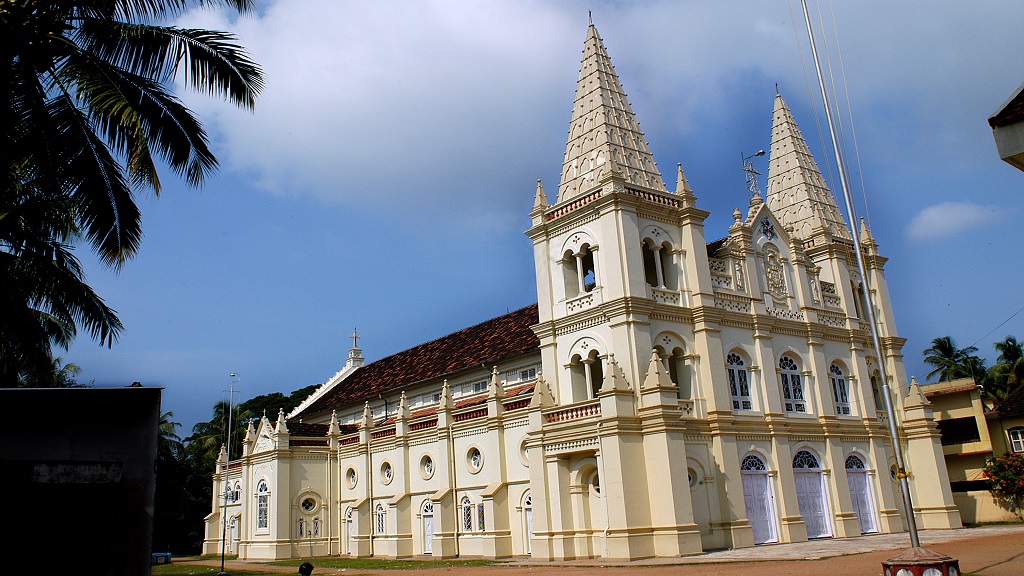 This is one of the oldest Portuguese monuments in India. This was constructed by the first Portuguese Viceroy, Francis Almeda, in 1505. This is the Cathedral of Kochi diocese.  When the Dutch conquered Kochi in 1663, it became their property, and was converted into an armory.  When the British conquered Kochi in 1795, the church reached the hands of the Catholics.  It was reconstructed in 1887, by Bishop Dom Joao Gomes Ferreira and was raised to the status of a basilica in 1984.

The granite pillars of the old church can still be seen on the sides of the church. The only idol present here is one that represents the resurrection of Christ. Old fans, stone wicks (thiri kallukal), offerings boxes, and enclosures for idols are preserved here. 
This heritage church is one of the eight basilicas in India is one of the major attractions of Fort Kochi.