Bathery Jain Temple
---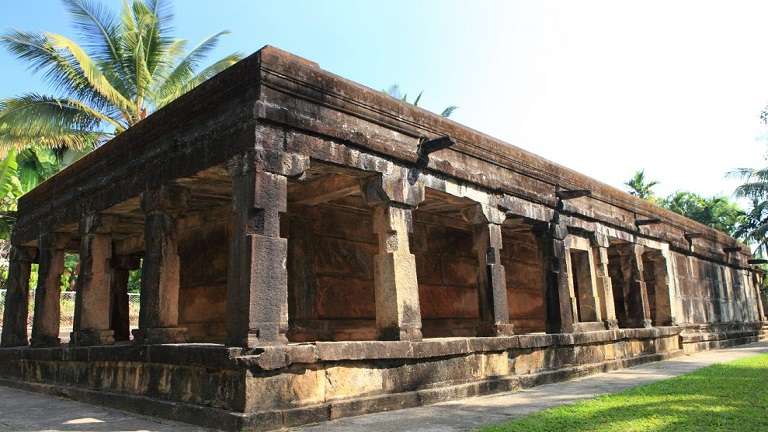 One of the prominent Jain temples in Kerala, the Bathery Jain Temple located in the serene surroundings is believed to be built in the 13th century. This Mahavir Stone temple at Kidanganad in Sulthan Bathery is also known as Digambara Jain Temple and Kidanganad Basti.
The temple architecture, inscriptions and drawings on the pillars and walls are strongly influenced by the architectural style of the Vijayanagara dynasty. An interesting inscription in one of the pillars depicts Dharnendra Bandanam, the form of a coiled snake.
The temple, under the Archeological Survey of India, has no of idol Mahavir and currently the idol is in the Ananthanath Temple at Kalpetta. Once in a year during Mahavir Jayanthi, the idol is brought to Bathery and the annual temple festival of Bathery Jain Temple falls on that day.
Another unique fact about this temple is its history, which first served as a shrine, next as a centre of commercial trade and finally, as the ammunition store or battery of Tipu Sulthan's army. It is believed that the town Sulthan Bathery, derives its name from this temple.