Malik Ibn Dinar Mosque
---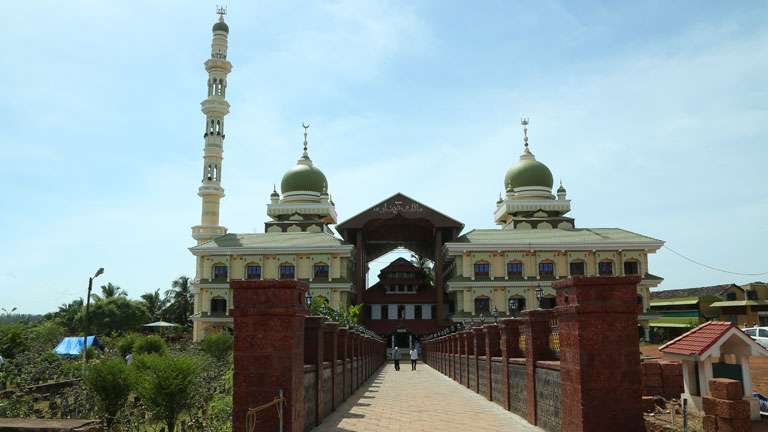 Malik Ibn Dinar Mosque, one of the earliest mosques built in Malabar, is situated at Thalankara, about two kms from Kasaragod town. It is believed to have been built by Malik Ibn Dinar, who is credited with the propagation of Islam in Kerala. 
The mosque, which resembles a palace built in the typical Kerala style of architecture, has two storeys and massive beams. The structure that stands today is not the original one that Dinar constructed. Initially, it was only a small structure with a thatched roof.
The peculiarity of Dinar's mosque is that its entire flooring was done using the marble stones that Dinar brought from Mecca. Later, when the mosque was reconstructed, it was made into an elaborate structure, but the marbles from Mecca and some doors of the original mosque were retained. 

Intricate carvings in Arabic can be seen on the wooden beams and pillars. The mosque details its history of construction in Arabic on the latticed woodwork.
 
This huge mosque with tiled roof also houses the grave of Malik Ibn Muhammad, a member of Dinar's family, though some historians believe that the tomb is that of Malik Ibn Dinar himself.
The main celebrations of the Mosque include Uroos and other festivals to commemorate the arrival of Dinar at Kerala.