Pilgrim centres in Manjeswaram
---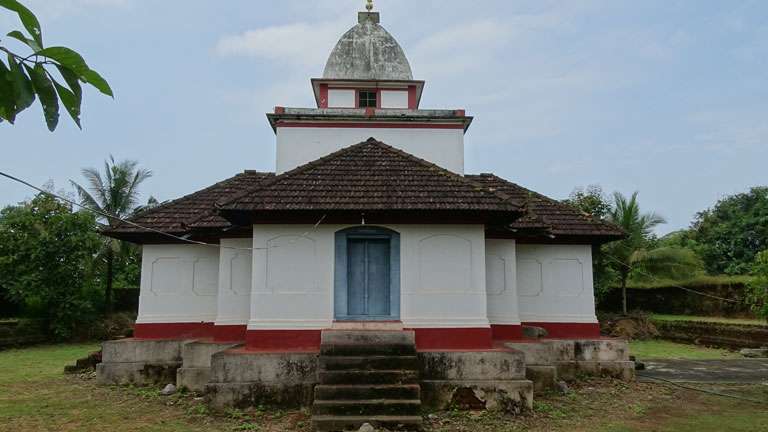 Manjeswaram, about 15 kms from Kasaragod, is an ancient town, nourished by the Manjeswaram river. The town is home to many centres of worship including Hindu and Jain temples, mosques and churches. There are 15 mosques in Manjeswaram. One of the important temples here is the Srimad Anantheshwara temple close to the Karnataka border. 

Jain temples
One of the old Jain bastis (Jain temples) here is the Hosangadi Chaturmukha Vathayana temple.  Chaturmukha means four faces. The temple houses four idols of Vardhamana Mahaveera facing four directions. 

Churches
Manjeswaram is home to a number of old churches as well. Famous among them is the Bela Church (the church at a place called Bela), known as Our Lady of Sorrows Church, Bela. 

It is said that the church was built by the Konkani Catholics who fled Sreeranga Pattanam in the 18th century fearing persecution by Tipu Sultan. They first made a small thatched church at Kudrepady. Later, in the last decades of the 19th century, the church was shifted to its present location, about 11 kms from Kumbla. The annual festival here falls in the month of December.