Stadium Juma Masjid
---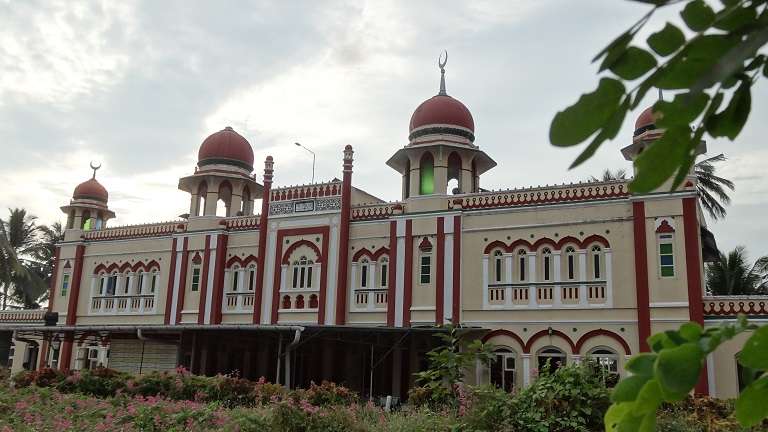 Stadium Juma Masjid, one of the ancient mosques in Kannur, is said to have been built hundreds of years ago. It is believed that Malik Ibn Dinar constructed the mosque, now situated at the heart of Thalassery.
Exuding an air of antiquity, the mosque stands as a fine example of the cultural and religious heritage of Thalassery. This centuries' old mosque is also known for its Indo-Saracenic style of architecture.
The tomb of Kunjayan Musaliyar, who contributed greatly to Arabic-Malayalam literature, is also located here. During Eid-Ul-Fitr, hundreds of devotees gather in these premises for their Eid prayers.