Thiruvilwamala
---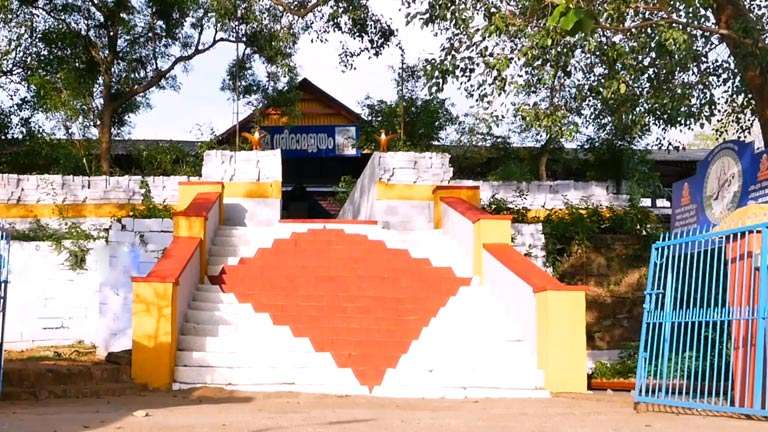 Thiruvilwamala, near the banks of river Nila, is a hilly village noted for its rustic charm. It is situated about 13 kms southeast of Ottapalam. There is a place here called as Bharathakhandam through which River Nila flows, which gave it the name Bharathapuzha.
The main attraction here is the ancient Sree Rama temple and the Punarjani caves. The Punarjani caves are natural tunnels in a rocky cliff, and the popular belief is that if anyone makes it through the narrow sections in the tunnel to the other end, his sins shall be washed away. Only men are allowed to go through the caves. The Ekadashi day of the Malayalam month of Vrishchikam (December) is considered the most auspicious day to perform this ritual.
Legends say that Lord Parasurama, one of the incarnations of Lord Vishnu, came here and went through the caves to atone for his sin of annihilating the Kshatriya community.
The place is also known for the Ivor Madom, believed to be set up by the Pandava princes. It is situated on the banks of River Nila and is famous for the ceremonies performed for the dead.
Cultural Contributions
The place has contributed many writers and artistes to the cultural and literary scene of Kerala, including the renowned writer V. K. N. (Vadakke Koottala Narayanan Kutty Nair), Kalamandalam Appukutty Poduval and Sarvasri Venkichan Swami who modified the maddalam, a percussion instrument, and gave it its modern form.