Trichambaram Temple
---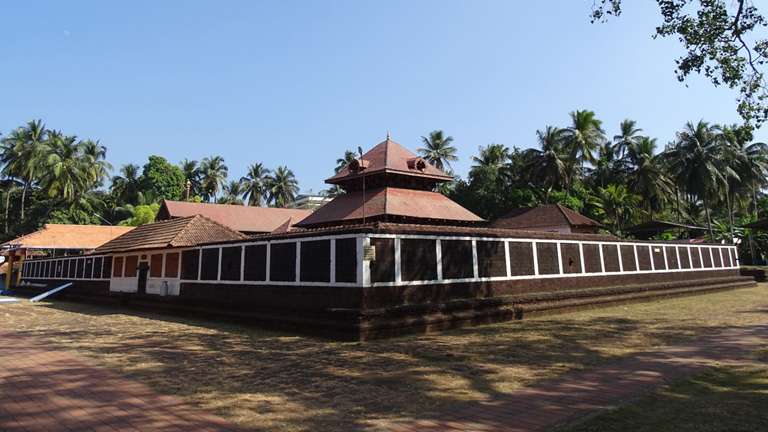 The Trichambaram temple is situated in Taliparamba, about 20 kms from Kannur. As the deity is Lord Krishna, the temple is an important pilgrim centre for the Vaishnavites. It is believed to have been built in the 10th century. The two-storeyed sanctum sanctorum houses the idol of Krishna, triumphant after the annihilation of Kamsa, the demon king. The ancient sculptures and murals on the walls of the sanctum sanctorum are captivating.

The temple festival falls in the month of March. The conspicuous absence of elephants in the festival makes it markedly different from those of other temples. Elephants are not allowed into the temple as it is believed that Kamsa had sent elephants to kill Sri Krishna. 

Watch the video of Trichambaram Temple at Kannur.