Tali Temple
---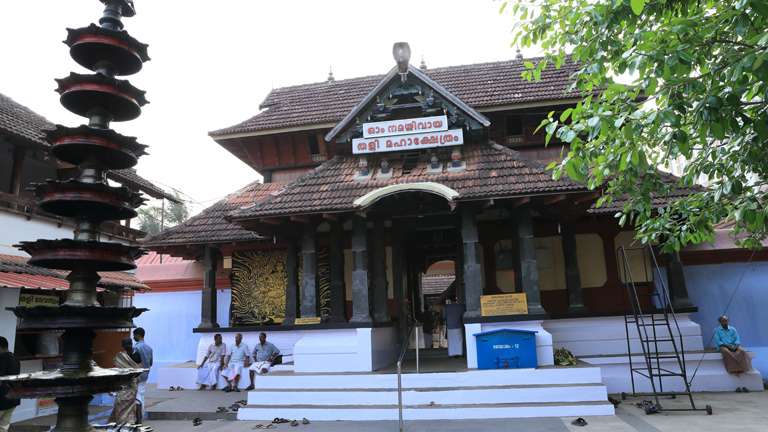 Tali temple, one of the most popular pilgrim centres in Kozhikode, has a history dating back to the 14th century. It was originally a small temple in the village of Tali, that belonged to fifty Namboothiri (Kerala Brahmin) families. When the Zamorin invaded the territory, he took control of the temple executing the Namboothris, the temple trustees, as they showed resistance.
Manavikraman, a Zamorin who came to power years later, renovated the temple. During Tipu Sultan's conquest of Malabar in the 18th century, it was damaged. But it was repaired again in 1964. 
Legends say that Parasurama, one of Lord Vishnu's incarnations, worshipped Shiva at this temple. Several tales of feudal rivalry are associated with the temple.
Other attractions of the temple are its architectural splendour, the fine granite sculptures and the mural paintings. 
Revathi Pattathanam
Revathi Pattathanam, an annual seven-day cultural event, is the main festival of the temple. It is held during the Malayalam month of Thulam which falls on October or November. It is said that this festival was started by the Zamorin as a penance for killing the Namboothiris in Tali. The event celebrates education and learning. Scholars from across the state takes part in debates and discussions and are also rewarded on the seventh-day of the festival. Melpathur Narayana Bhattathiri, the author of Narayaneeyam, had also been honoured at this festival.