Kottiyoor Shiva Temple
---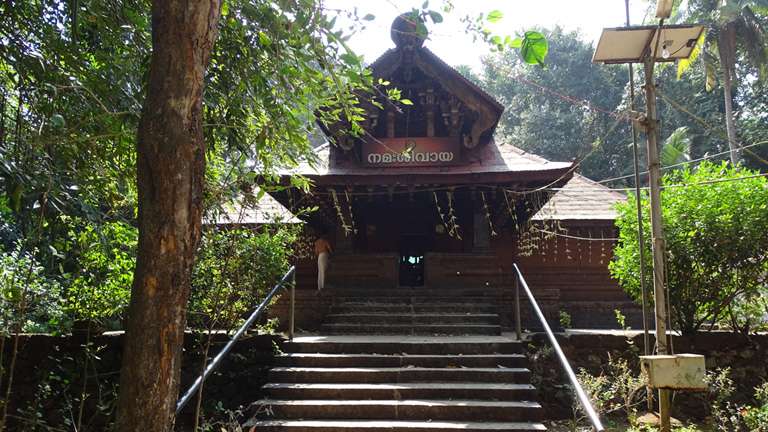 The Kottiyoor Shiva temple, known as the "Varanasi of the South" is a popular pilgrim centre in northern Kerala. There are two temples here - the 'Akkare Kottiyoor' and the 'Ikkare Kottiyoor' that are collectively called as Kottiyoor Shiva temple. They are located on either side of River Bavali that can be reached through a stretch of thick forests.
The temple is associated with 'Daksha yaga', a popular legend of Hindu mythology. Vaisakha festival is an important celebration here that falls in the month of May and lasts 28 days. Devotees from far-off regions come to attend the festival, which begins with Neyyattam.

During the Neyyattam ritual, a sword kept at the temple of Muthirikavu in Tavinal village is brought to Ikkare Kotttiyoor. Ghee is then poured ceremoniously over the sword.

The Akkare Kottiyoor temple does not have the common formal structure of a temple and remains open only on festival days. Devotees offer tender coconuts to the deity, and also perform the act of pouring tender coconut water on the idol.  This ritual is called Elaneerattam.